2 Berth Motorhome Hire
Darlington & County Durham
2 berth motorhomes are perfect for travelling with a partner, friend or for a relaxing solo getaway. We have a large fleet of 2 berth motorhomes for hire in the North East UK.
You'll find our 2 berth motorhomes have many added extras. They're fitted with amenities and accessories to use on the campsite and the road. Your driving comfort will increase too, as our motorhomes are fitted with cruise control, a navigation system and a reversing camera.
The trick is to work out what's more important in your trip. Style or space? Something retro or reliable? This will help you find the right campervan to hire. So check out our list of recommended companies to find your perfect four-wheeled holiday home and get off the grid in style.
Experience the breath-taking views and scenery of the Lake District National Park. Visit the highest mountain in England, Scafell Pike, the longest Lake in England, Windermere, or the deepest Lake in England, Wastwater, all by hiring a 2 berth motorhome for your next trip to The Lake District, Cumbria. South Lakes Motorhome Hire is the perfect way to see and do everything the Lake District and Cumbria have to offer.
Holiday Motorhome Hire
If you're looking to hire a motorhome to explore the British countryside, choose Aleva Leisure. We have a large fleet of 2 berth motorhomes for hire in the North East UK.
Families, couples and groups of friends have been using campervans as the perfect way to explore the countryside for many years now.
People of all ages can enjoy the freedom of the open road and the excitement of discovering new places from the convenience of a comfortable home on wheels. Whether you're heading to the seaside to catch some surf or seeking out the remotest spots in the Scottish Highlands, a campervan offers the best way to see it all.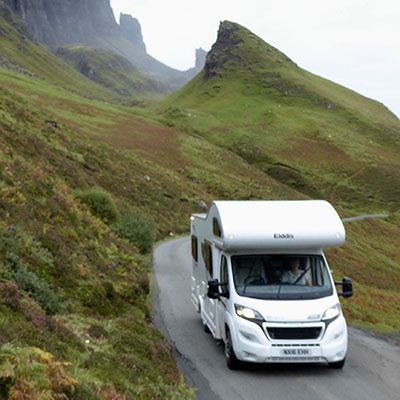 Motorhome Booking
Whether you're looking to use a motorhome for a long holiday or a short weekend break, our flexible hiring policy offers the perfect solution. Just complete our straightforward Quote form, and we'll provide you with a quote based on your requirements – it really is that simple.
Thankfully Aleva Leisure offer great motorhome hire options for travelling the UK and Europe. You can travel throughout Yorkshire, Cumbria and Scotland with ease from our North East England location. You may also choose to travel south and explore the Midlands, Home Counties, Devon and Cornwall.
We really do hire motorhomes for everything:
Motorhome Hire Lake District
Motorhome Hire Cumbria
Motorhome Hire Scotland
Motorhome Hire UK
Family Friendly Motorhome hire
Festival Motorhome Hire
Have questions? Get In Touch!
If you are interested in hiring our luxury 2 berth motorhomes, contact our reservation team to arrange the ideal time for you to come and take a look. We are here to make your holiday experience as comfortable and stress-free as possible, for a reasonable rate, so contact us today!